Natural Gold Nuggets • Nugget Jewellery • Gold Bought & Sold Daily • Gold Crystals • Gallery & Souvenirs | Goldfields Tourism Award Winners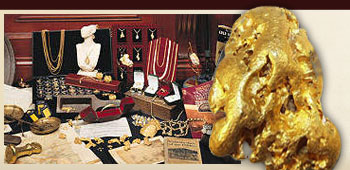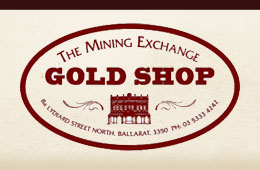 Manufacturers, distributors and retailers
of Gold gifts, Jewellery and Souvenirs
Australian Native Gold Pty Ltd | A.B.N. 88 058 905 418
8a Lydiard St North, Ballarat, Victoria, Australia
Telephone/Facsimile: +61 3 5333 4242
Email:
mail@thegoldshop.com.au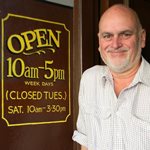 Contact us today!
---
Current Date & Time in Ballarat, Victoria
Thursday 30th Nov, 2:13am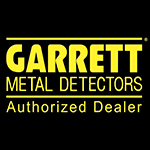 Products
Always Wanted: Historic & Antique Goldfields Books, Maps, Reports, Tools & Equipment
Privacy Policy & Trading Terms
Golden Rules Policy
Everyone is aware that credit card and other types of fraud are a form of crime that is endemic over the internet. We were the first Web Site in the world to specialise in natural gold nuggets well over a decade ago. Because of a few criminals using the internet to take goods from us with fraudulent methods, we have had to establish payment security measures. This is what we now call our "Golden Rules Payments Policy". For honest, law abiding people, the sense in our payment policy will be recognised as a sensible way to conduct e-business.
Our "GOLDEN RULES Payment Policy".
We have endeavoured to provide a range of payment options for you to choose from, these include;
Please note: We only accept payment in Australian Dollars (AUD$).
The absolute best payment method is in cash, as in real Australian Dollars, this facility is best if you or your representative can call into our shop in person. Cash is the most secure method of instant funds transfer. All transactions conducted through our business are recorded and receipted.

Direct Deposit or International Funds Transfer directly into our account. Once we have confirmed your order we will send you our bank details for funds transfer. You will be able to deposit the funds into your bank with an authority reference code from us to deposit them into our account. This system has worked well for our Australian and International customers for more than a decade. When you deposit the funds into our account via your bank you keep the banks receipt as proof of payment. If you have internet banking you can use this facility as well. Prior to transferring funds please ensure you have contacted us, and we are aware of you intention to purchase so we can hold the piece/s you would like until payment has been cleared by our bank. We will also need to ensure that your preferred method of transport is catered for, and the correct shipping costs are included in the total of the funds to be transferred. If you contact us prior to transferring funds through a bank we can provide you with our reference number for the deposit so that we can assign incoming funds to the correct purchase order.

NOTE: Funds transfer from international banks attract bank fees for processing in Australia and an additional AUD$15 (per transaction) to the cost of goods and shipping must be included.

Bank Cheque from any major bank. From experience we have had to establish a policy that any payment by a bank cheque from a major bank must be cleared by our bank and the issuing bank prior to the funds being considered 'cleared'. This can take a few days and we will have to hold your order until we have received notice from both banks that the funds are cleared.

As soon as possible after receiving confirmation of receipt of cleared funds we will dispatch your goods. Please note that while some banks electronically transfer funds overnight, it may take a few days for the funds to arrive in our account. Until the cleared funds are in our account we are not able to ship your order. The inter-bank funds clearance program may take up to 3 working days.

Personal Cheques or Company cheques. We can accept personal or company cheques through the mail, but they must be cleared by our bank prior to release of your order. When a cheque is presented in person to us in the shop we will require a number of different forms of ID, and will require your permission to photocopy them with your cheque.

Company Cheques are accepted on a case by case basis. Normally we have special procedures in place for these, so if this method of payment is preferred please let us know in advance. If a company cheque ie a Pty Ltd Company cheque is presented in person to our shop without prior warning we will need to ensure that it is legitimate and may have to wait until it is cleared from both banks prior to releasing goods.

Credit Card – In The Mining Exchange Gold Shop we accept, and can process Master Card, Visa and American Express Cards. We do not accept Diners Club. As an added security measure we may ask for another form of identification, issued under law. We do not accept credit card payments over the phone, fax, or by email.

We do accept purchases by the 'Lay-by' method of time payment. In some countries this is called Layaway. Our terms for this are a minimum 20% (non refundable) deposit, and regular payments over a maximum period of 3 months at which time the transaction must be completed. In accordance with Australian Law, we will need to enter into a written agreement with you to facilitate this offer. The final (and all) payments including shipping must be cleared in full prior to dispatching your order. If you are from overseas, any additional banking transaction fees must be added to your purchase price. This process Lay-by offer is normally only available in person through our shop, but we recognise that many people from overseas may wish to avail themselves of this payment method. Any administration costs (ie postage of receipts) will be added to the purchase. In most cases an email confirming receipt of cleared payment, with a statement of total amount paid to date, and outstanding balance will incur no additional costs.

For people purchasing from overseas the Australian Goods and Services (GST) cost, which is included in our price lists are not applicable with the exception of GST on freight. This means overseas purchasers save approximately 1/11th off the marked prices.

People making purchases within Australia, or within The Mining Exchange Gold Shop who spend more than AUD$300 may be eligible for a refund of the GST component if travelling overseas within 30 days of the purchase under the Tourist Refund Scheme offered by the Australian Taxation Office at the airport of departure. Conditions apply. This refund can attract a saving of approximately 1/11th off the purchase price.
We have been in business for a long time and have looked at many forms of 'secure' on line payment systems. We are yet to be convinced of any that provide value to both the customer (you) and The Mining Exchange Gold Shop (us), and in addition to this, the ones we have researched have actually increased the cost and risks of doing business. The options we have offered above are intended to protect our business, and to be able to continue to offer you the lowest cost, safe and secure method of making a purchase from our long standing business.