Natural Gold Nuggets • Nugget Jewellery • Gold Bought & Sold Daily • Gold Crystals • Gallery & Souvenirs | Goldfields Tourism Award Winners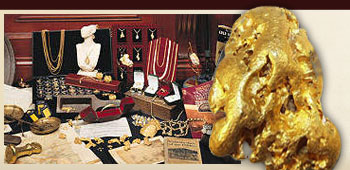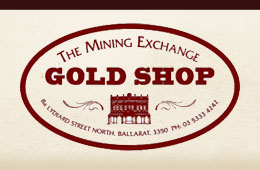 Manufacturers, distributors and retailers
of Gold gifts, Jewellery and Souvenirs
Australian Native Gold Pty Ltd | A.B.N. 88 058 905 418
8a Lydiard St North, Ballarat, Victoria, Australia
Telephone/Facsimile: +61 3 5333 4242
Email:
mail@thegoldshop.com.au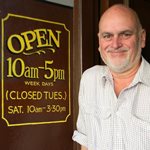 Contact us today!
---
Current Date & Time in Ballarat, Victoria
Thursday 30th Nov, 3:25am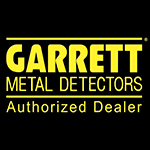 Products
Always Wanted: Historic & Antique Goldfields Books, Maps, Reports, Tools & Equipment
Education/Information
The benefits of our natural gold nuggets.
All of the natural gold nuggets in The Mining Exchange Gold Shop have been found by modern day gold prospectors who have used modern day state of the art electronic metal detectors.
Most people do not realize how environmentally friendly gold nuggets found with a hand held metal detector are. Please consider this. For large commercial gold mines, they have to strip or remove large volumes of dirt to fill huge tip trucks. That truck load of mined dirt is then processed and the usual result is about a tea spoon full of gold. Think about how much dirt needs to be removed for each mine's tea spoon full of gold that is recovered.
When a modern day prospector using a hand held metal detector searches for gold, we only dig a hole when the detector tells us that a metallic target is in the ground. We then only removed a small amount of dirt, and not more dirt than we need to. We then remove the gold (or trash) and back fill the hole. Given that the metal detectors can only find small metal close to the surface, and bigger targets at the about 60cm (or a bit deeper), our holes and disturbance to the earth is minimal.
I have been back to places where I have previously found gold and had extreme difficulty in finding where the holes were I had found the gold due to the excellent job I have done at immediate rehabilitation of the ground.
The next thing to consider is that gold that has been found in commercial gold mines needs to go through considerable refining processes to ensure that it is 99.99% fine (pure), so that it can then be turned into gold bullion or coins. If that gold is then alloyed down to 18ct (Kt), 14ct, 9ct etc, in yellow, white or rose gold – more commercial mining has had to happen for those alloy metals to be introduced, then the gold alloy mix has to be worked to be turned into jewellery.
At The Mining Exchange Gold Shop we specialize in using natural gold nuggets, made by Mother Nature and fashioned into unique beautiful shapes, with an extremely high natural purity. The processes we go through to use natural gold to offer for sale in our shop are the most environmentally friendly form of using natures creations to be loved, worn and enjoyed