Natural Gold Nuggets • Nugget Jewellery • Gold Bought & Sold Daily • Gold Crystals • Gallery & Souvenirs | Goldfields Tourism Award Winners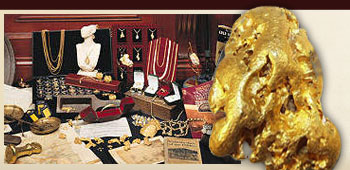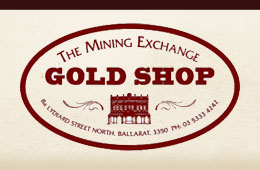 Manufacturers, distributors and retailers
of Gold gifts, Jewellery and Souvenirs
Australian Native Gold Pty Ltd | A.B.N. 88 058 905 418
8a Lydiard St North, Ballarat, Victoria, Australia
Telephone/Facsimile: +61 3 5333 4242
Email:
mail@thegoldshop.com.au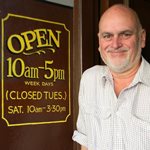 Contact us today!
---
Current Date & Time in Ballarat, Victoria
Sunday 3rd Jul, 6:19am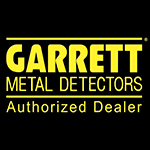 Products
Always Wanted: Historic & Antique Goldfields Books, Maps, Reports, Tools & Equipment
Gold History
Gold in Ballarat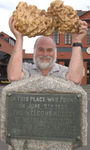 After Victoria became a separate colony in 1851 a 200 pound reward was offered for any gold discovery within 200 miles of Melbourne. The reward went for a discovery at Clunes (approximately 20 miles from Ballarat) in June of 1851 and rich fields were found by the end of that year at Ballarat. The Victorian gold rush that ensued was one of the largest migrations in the world at that time.
Eureka Stockade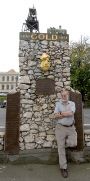 After suffering a series of injustices, the Diggers of Ballarat armed themselves within a stockade to protest against a punitive compulsory gold licensing system.
In a pre-dawn attack on the Eureka Stockade on December 3rd 1854, the quiet sanctity of Ballarat's Sunday morning was shattered by the firing of the well-armed troops of the Twelth and Fortieth Divisions and 100 police. After a furious battle lasting only 15 minutes, 30 Diggers were killed and at least 60 injured. Five troopers lay dead and at least 20 were wounded.
The original Southern Cross flag, handmade by Canadian Digger Lieutenant Ross, is now held in the Ballarat Fine Art Gallery and is a lasting testimony to the true Australian spirit which was born on that day, so long ago. It's tattered appearance comes from the past custom of cutting small rectangular pieces and giving them to visiting dignitaries!
Ballarat's High Purity Native Gold

As the 'easy' alluvial gold became less easy to find, miners sank deep shafts beneath the surface to locate gold. Today the search continues with prospectors using highly sophisticated electronic metal detectors to find gold.
Gold from Ballarat and surrounding goldfields is recognised as being of some of the highest natural purity gold found anywhere in the world. It is not uncommon for gold from the Ballarat and surrounding goldfields to have a natural purity of 97% or higher than 23 Karats.